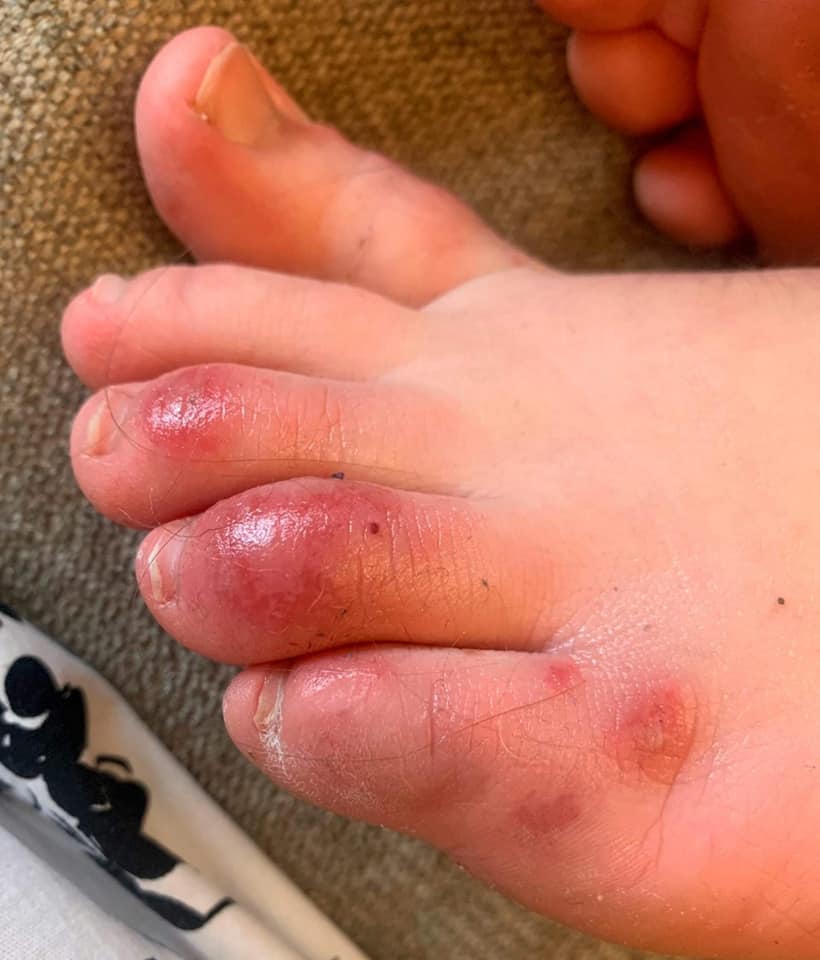 Как я и говорил, торопиться с признание того или иного дерматологического симтомокоплекса патогмоничным именно доя ковида торопиться не стоило. ну вот:

Bilateral Chilblain-like Lesions of the Toes Characterized by Microvascular Remodeling in Adolescents During the COVID-19 Pandemic:
Conclusions


This case series included 17 adolescents who presented with chilblain-like lesions of the toes associated with microvascular remodeling but no evidence of current, past, or local SARS-CoV-2 infection. Lifestyle changes, including reduced physical activity and avoidance of footwear at home (related to the lockdown restrictive measures imposed by the government), might have contributed to the onset of the lesions. The increased emphasis by the media on the pandemic and the associated emerging clinical manifestations might have contributed to the increase in attention on milder cases that would have not undergone clinical examination in the prepandemic era. Whether genetic predisposing factors contribute to the onset of these lesions in selected adolescents remains to be explored. Larger ongoing studies will help delineate the genetic, immune, and metabolic changes of this recently emerging clinical entity.

пруф

это не означает, что не... просто торпиться не надо. время покажет.

Крепкого здоровья!